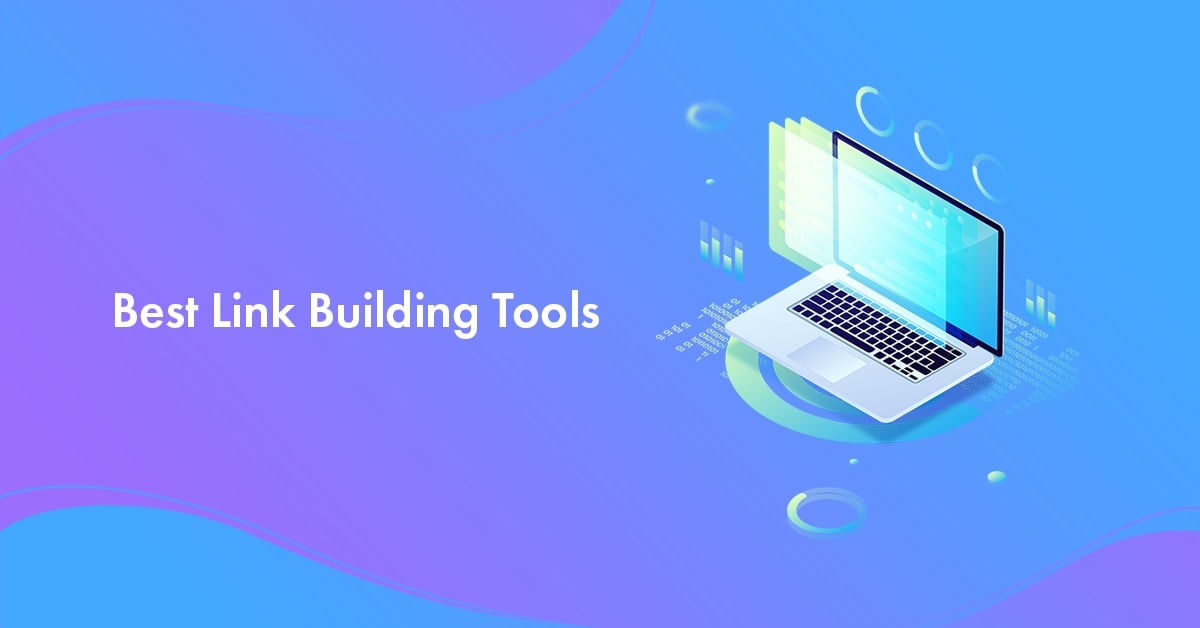 If you are looking to run a link-building campaign, then using some of the best tools that are out there is going to make the whole process much simpler. Where do you start, though? There are a whole range of link-building tools that are out there for SEO purposes. However, the best ones are the ones that are going to make your life easier and streamline the process of link building so that you reduce how many manual tasks you have to complete.
Link Building
Successful link building is using a proven process to be able to find some link opportunities, and then help you to reach out to get the help of webmasters, bloggers, or journalists to link out to your website or specific content page. While it is definitely possible to build up some backlinks without any specific link-building tools, using some is going to make the time that you spend much more productive and effective. To help you know which are the best ones out there to use, here are twenty of the best to choose from.
1. SEMrush Backlink Gap Tool
If you are looking for one of the best link-building SEO tools, then SEMrush Backlink Gap Tool can help. How it works is running an analysis on backlink gaps, which is a really good starting point for any link-building campaign. You will be able to see where there are some sites that are linking to competitors. Using this backlink gap tool, you will be able to view and compare the link profile for what you are working on, alongside competing sites. You can tap into some link-building opportunities that are there for the taking, that competitors with a strong backlink profile have not been utilising; the link gap.
2. Google Search
If you are looking for link-building opportunities, then one of the best tools that is out there and available to use is Google. You will also need to think about different search operators. If you're not too sure what this is, then put simply, they are a good way to improve a search engine search, by making it much more specific or targeted. Searching in this way can help you to link builds by way of guest posting, adding to resource pages, link roundups, and so on.
For example, if you were looking for some guest posting opportunities, then using Google, you can search for a keyword, like 'guest posts,' alongside a title or URL. The results that come up will display web pages where the keyword is, and then you can use those to click through and approach for the opportunity to guest post.
3.   Google Alerts
Another way that you can use Google for link building is for Google Alerts. It might not be something that you often think to include, but as it is a free-to-use platform, it can be really powerful for link-building campaigns. Using Google Alerts you can be alerted when someone mentions your site online, which means a chance to reach out to get a backlink. You can also use it to see what content comes up relating to your target keywords, which is another chance to get in contact with website owners to get a backlink. Plus, you can be altered to know when your competitors get mentioned, which can be helpful to see who is mentioning them and why.
When you are alerted to when someone has mentioned you through Google Alerts, then it gives you the chance to reclaim a backlink. If you are mentioned but not linked, then you are not getting that potential link-juice. So to rectify this, reclaiming your mentions through Google Alerts is a must. It is likely that because the original author mentioned your business, that they are impressed with you already and like your content. So getting in touch with them asking for a backlink won't prove too difficult. Just check the context of your mention, though, as you will only want to get a backlink to a site that mentions yours in a positive way.
4.   Internal Links
A blog is something that is critical for all websites. Not only is the place where you can create your content, but it can help when it comes to building up some internal links. So although this is less of a tool and more of a strategy, it is still something that can be used to link build, and that is internal links. They are a key factor for any website. They help with link juice, anchor texts, and help to create an internal linking structure which is good for SEO, as well as helping site visitors to navigate easily though your website. This is something that can be done manually, or with the help of plugins, especially if the blog is run by WordPress.
5.   SEMrush Link Building Tool
Using SEMrush Link Building Tool is a great way to start a link building campaign. How it works is helping you to find and then acquire some of the highest quality backlinks that are in the niche you are looking for. Once you have done that, you will be able to discover a number of opportunities for backlinks. There are also some customizable email templates that you can use for any outreach. You can also track a backlink once you have it, which is helpful to monitor in the off-chance that it becomes a toxic link.
6.   Hunter
It can be all well and good finding some backlink gaps or opportunities, but if you can't find how to get in contact with someone, what can you do? It can be hard to make the most of some backlink opportunities with emails or contact details, even if you've searched and searched on the site. You could use Google to search, though this isn't always fruitful. That is why using something like Hunter is a good tool that can help in these circumstances. With a domain name or a company name you can quickly and easily find some contact email addresses, meaning that you can get in touch with the right people to approach for a backlink. This is the tool that you need, in order to speed up the backlink outreach process.
7.   Check My Links
If you want to use an extension on your browser that is simple, then Check My Links is one to give a try. It crawls web pages for you and will check them for broken links. This browser extension is designed to help check the links that are broken on their pages, as it can have an impact on SEO. So as a result, it can be helpful for you to find some opportunities for broken link building campaigns. Your link could replace a broken link on someone's site, so you could approach them with the proposal to swap.
8.   Scrapebox
For an effective link building tool, you could look at Scrapebox. It is a tool that can be powerful when you use it with Google Search, in particular. It can be useful as it can help you to see the results from search engine results pages (SERPs) very quickly. Using this tool, you can manually compile a list of some potential URLs, and then use Scrapebox to 'scrape' these, then it can export them for you. This can help to save you some time as you don't have to be the one that is combing through the results. The time saved can be helpful as you approach prospects and pitch to them to link back to your content.
9. Infographics
Infographics are a great tool, and one of the most common ways to bring some traffic through to your site. It can also be used as a way to get some quality backlinks. Infographics are visually appealing too, meaning that they explain something in a simple way, and they are easily shareable. There is a lot of demand for infographics, so think about what you could create that could be put into an infographic, and what other people would want to share. So once you have created an infographic and have it in place on your site, it is time to share with others. You can share an infographic on directories, but you could do an outreach campaign to people who you might have had backlinks from before, or new prospects that have a site that is in your niche. You could share it with them, ask for their opinion, and if they are impressed with it and think that it adds value for their readers, then they are likely to share it.
10. Write testimonials
If you are looking for a simple method to earn quality backlinks for your website, then write out testimonials for sites that you use. It won't take long to do so, but then you get a backlink from that page on an authoritative site. If you have been a genuine customer and have a genuine review, then getting that backlink can be entirely possible. The same kind of thing goes for commenting on blogs, leaving your link. Just make sure that you don't make spam submissions or use automation for this. If it doesn't feel genuine, then the webmaster is likely to delete the comment.
11. Interviews and Podcasts
If you want to create an easy backinlink, for something that won't take up too much of your time, and can actually be fun, then look for opportunities to be interviewed or to be a guest on a podcast. They are popular these days, and are such a simple way to get a backlink. If you are known as an authority in your niche, then there will be a number of invites for interview. In the meantime, you can get in touch with hosts and pitch your idea. Look out for websites that are running interviews, and get in touch to tell them what you could do and what you could offer them, in exchange for a backlink. Talk about your experience and expertise and pitch an interview idea to them, such as how you started your business or how to stand out in a popular niche. For a small amount of your time, it is a simple and enjoyable thing to do.
12. Build Tools
If you are looking for simple ways to create backlinks, then building some free online tools can be really helpful. Anything from a calculator to a random number generator can be a way to create some quality backlinks. They are a great content-based tool in order to get good quality backlinks. These kinds of tools that you could use are the kind of thing that people will keep coming back for, making them evergreen.
The way to generate a backlink from this opportunity is that they can work on a reciprocation basis. If you are given something that is free, then if someone likes it and it helps them, then they will come back again. Not only that, but they are likely to share it too. If it helps to make their life easier, then it will get shared. You can also pitch to others to spread the word about your free online tool. So get creating, and then see the backlinks build up.
13. HARO
HARO, meaning help a reporter out, is a site that you can sign up to, quickly and easily, that can help to build up your backlinks. Daily, weekly, and monthly, journalists will post on there, looking for quotes that can be used in their articles. If you have something to comment on, and can back it up with content from your website, for instance, then it will get an easy backlink, as all comments or statements need to be backed up. It is such a simple thing to do, and you can just use it as and when something relevant comes up. But as the emails from HARO will come straight to your inbox, it is a no-brainer tool for quality and easy backlinks.
14. GroupHigh
If you have created some of your own great content, then it deserves to be shared and distributed, right? If you are smart with your link building then you will know that the more that people know about something, the more chances that there will be of it being able to naturally pick up links. So if you have a community to rely on for this, then you can get your content distributed, helping to quickly get those backlinks in.
That is where GroupHigh comes in. It is a rich database of blogs that are online. As a result, you can use it to your advantage, to help you to find new prospects to pitch to, as well as find influencers, journalists, or others that would be helpful in showcasing your content.
15. Scraper
Scraper is a great tool, in the form of a Chrome browser extension, that helps you to collect a variety of data from online pages, as a spreadsheet. Using this as a link building tool can help you to effectively 'scrape' SERPs to then look for some viable link building opportunities. You could also use this browser as a way to compile data for your website or digital PR needs. Having it as a browser extension can be really handy.
16. Moz Link Explorer
Using Moz Link Explorer as a tool to build quality backlinks can be a good idea for a number of reasons. With their Link Explorer, you can easily enter the URL of the site or the web page that you want to get link data from. Then with the click of a button you get a comprehensive breakdown and analysis, all for free. Using this tool, you can also check on spam scores of backlinks, which can help you to decide if you want to use that site or not. You could also research some competitor backlinks using Link Explorer, which helps you to 'spy' on competitors and see where the majority of their links are coming from.
Link Explorer is mainly about discovering some link building opportunities, as well as helping to eliminate any broken links that are pointing to your site. If you find any broken links, then a quick email to the blog or webmaster where the broken link is, so that they can remove it, can be a really helpful tool.
17. Ahrefs
If you are looking for an in-depth paid-for link building tool, the Ahrefs could be worth a look. This program does a lot for you, in terms of features and functionality, and in many reviews has been called one of the best link building tools out there. (though there is a price tag attached). Ahrefs helps by providing a comprehensive report on any inbound links, which also includes the number of estimated visitors to each link, per month. This is something that not many others share, so it can be a really useful tool to take advantage of. Knowing how many visitors each link gets per month can help you to prioritize the efforts that you are making when getting in touch with website owners where you would like a link. This will all result in getting some big traffic to your site through a quality backlink, rather than a backlink that is just sat out there, not doing too much for your site.
18. Majestic SEO
Majestic SEO is a tool for link building as it means that you can see who is linking back to competitors' content. As a result, it will help you to identify some possible opportunities, so that you can build backlinks to your own site. Majestic SEO helps you with a free report for your site, which is something that can be useful as you think about monitoring current backlinks and how they are going (such as if they are still active). Majestic SEO has this as a free option, which is useful, but for more information and access to a full report, then there is an option to upgrade to a full version, for a fee.
19. Responsa
If you are looking to find the best opportunities for any link building and outreach, then using Responsa could be a tool to help. This link building for SEO tool gives you the best data to help you to find the link building opportunities that can come from news posts, blog articles, influencers, and so on. If you want to improve what you do, and automate things like your pitches to webmasters for backlinks, then this could be the best tool for you. You can also check backlinks on this site, much like other platforms. It can be a good source for finding email addresses, and it can be a good tool for personalizing your backlink approach.
20. Naturally!
If you are looking for the best link-building tools, then getting natural links is going to be the best way. This will happen when you have some amazing content that journalists want to quote, or an amazing product that bloggers decide off their own back that they want to share. This will happen when you create great content on your own website's blog that people relate to or identify with, or it helps them, so they want to share it with others and link to the article from their site.
When it comes to building backlinks and SEO, content still is king when it comes to SEO and backlinks, so keep creating great content, creating good infographics, as well as images. When you have plenty of great content, then it is more likely to and when you've got some good stuff, it is much more likely that it will get shared.
With a little know-how, you can get your link-building campaigns off to a great start, helping you to improve what you do, improve your website, and help your business. For any more information or to speak to one of our team, get in touch with us today.